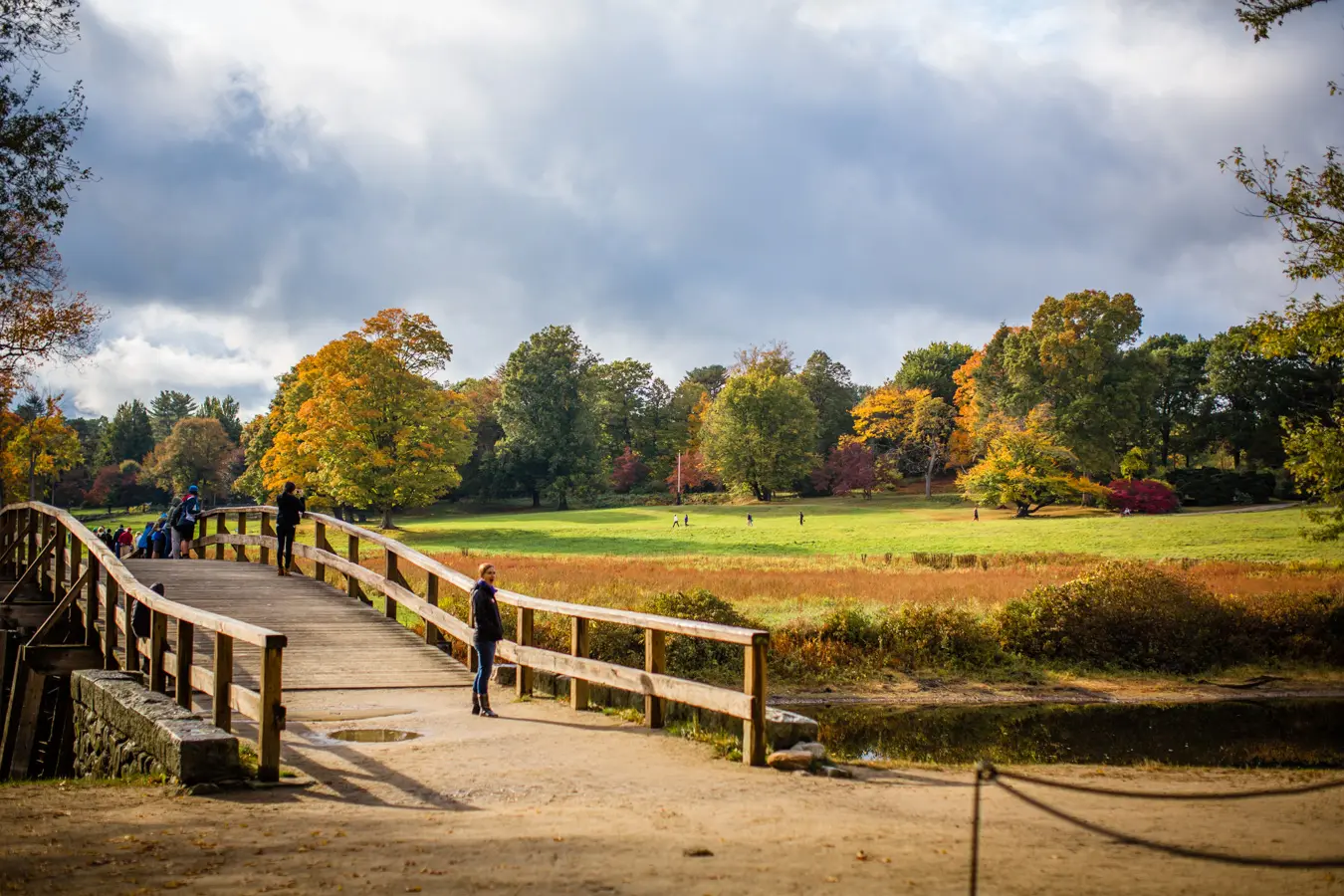 Revolutionary War private tour
Lexington & Concord
Now we've set the scene and shared the events and sentiment of the Boston area in the 1770s, let's take Paul Revere's journey towards the towns of Lexington and Concord.
We start in Lexington at the Hancock Clarke parsonage, where John Hancock and Sam Adams took refuge from General Gage and British authorities. If the walls of this well-preserved home could talk, the stories they would tell about the heated words exchanged on the evening of April 18th, 1775.
Onto Lexington Green, where local militia gathered to stand against a highly trained British army. Although drastically outnumbered, colonists bravely engaged regulars. This uneven skirmish set the war of independence in motion and marked this site as the first Revolutionary War battleground.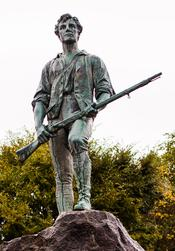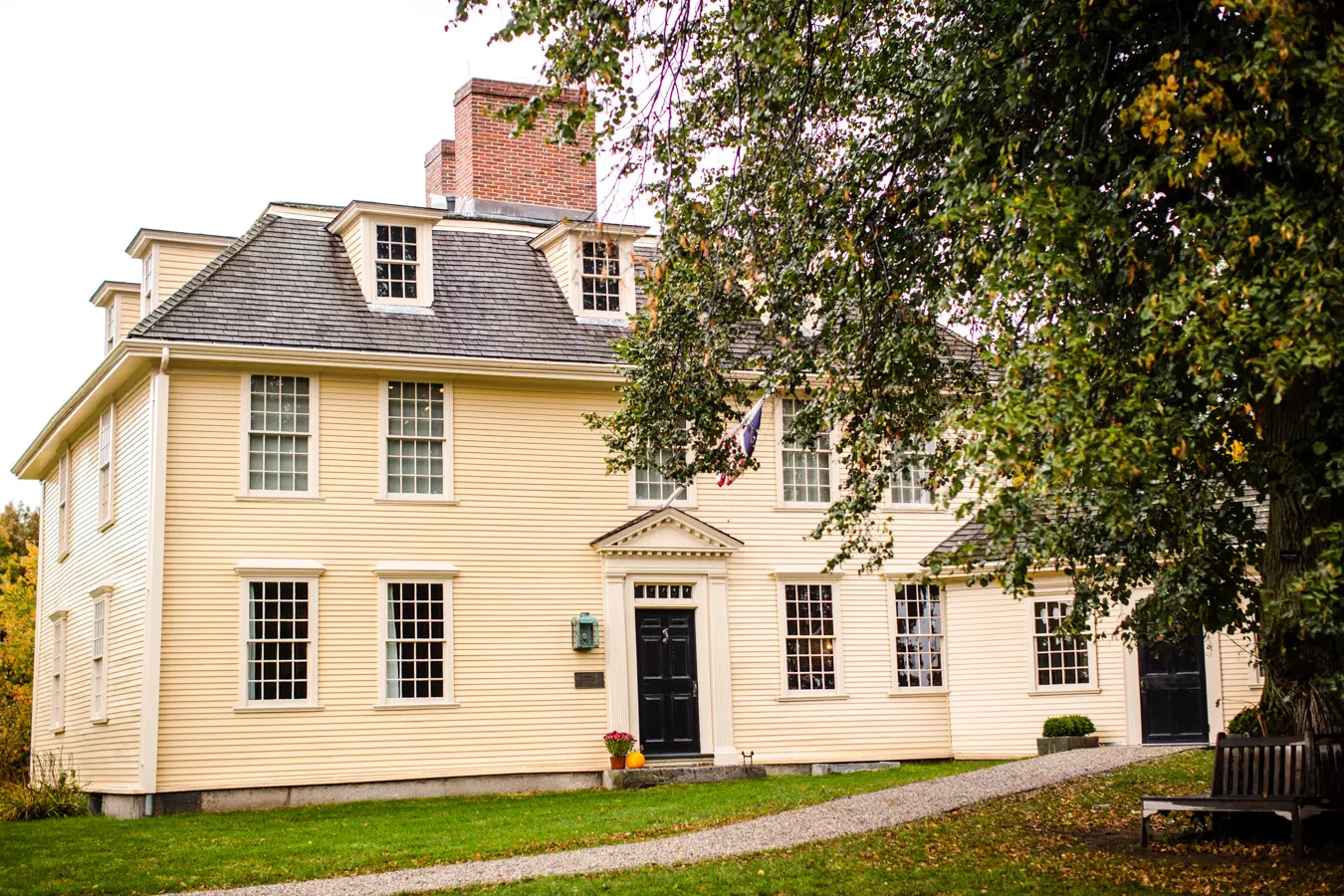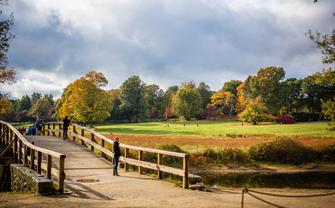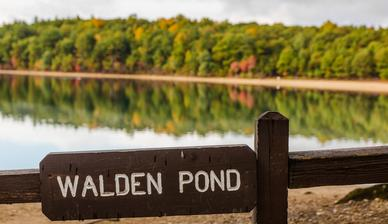 Lexington & Concord Private Tour
Traveling next along Battle Rd, there are plenty of interesting tales to tell: how momentum grew amongst neighboring town militia and minutemen, the casualties suffered along the way and the dramatic capture of Paul Revere.
Arriving in Concord and the scenic Old North Bridge and Minute Man National Park. This now tranquil landscape was once the battleground where British forces severely underestimated patriot resolve and determination. The significance of this battle was summarized perfectly in 1836 when Ralph Waldo Emerson coined the phrase "the shot heard round the world..."
If you're not a history or Revolutionary War buff, don't worry this tour includes lots of other New England charm:
Beautiful tree lined country roads
Quaint suburban towns
Distinctive regional style homes
Artisan shops
Unique lunch stops
Treasured homes of local literary legends
Private coastal tour to Boston's
North shore & Cape Ann
Our Boston North Shore and Cape Ann tour will add a different dimension to your visit to New England...Whether you're into:
Coastline and ocean views
Lighthouses
Artsy craft stores
Beach and boating
Witch history
Art galleries and museums
We customize the tour so you spend the day doing and seeing what you're most interested in. Here's a few of our personal favorites:
Gloucester is the country's oldest seaport, dating back to 1623 with a proud fishing and ship building heritage. With over 60 miles of coastline and a unique collection of lighthouses along the way, the views are simply stunning. The combination of rugged rocks, glistening water, unusual light, and colorful boats all makes for a great photo, so bring your camera (or phone).
Next town over is Rockport, the ultimate in folksy... Browse a variety of one-of-a-kind artsy stores and galleries of original arts, crafts, antiques, and books. This is home to one of the country's most painted buildings, Motif#1, and when you see it against the water and sky, you'll see why. With wicked good clam chowder and lobster rolls for lunch, and an old-fashioned candy store you won't be able to resist, this is a town worthy of the word picturesque.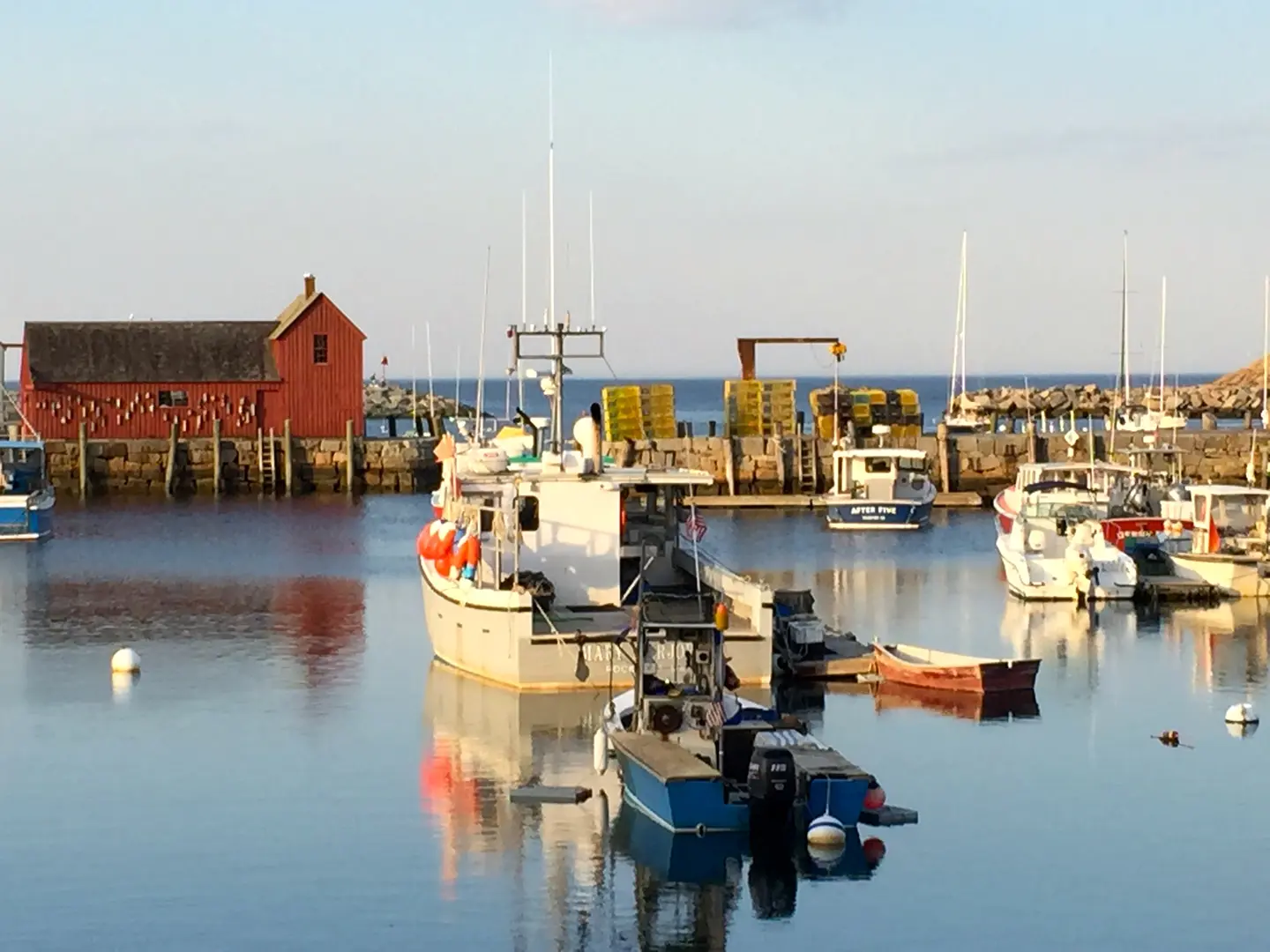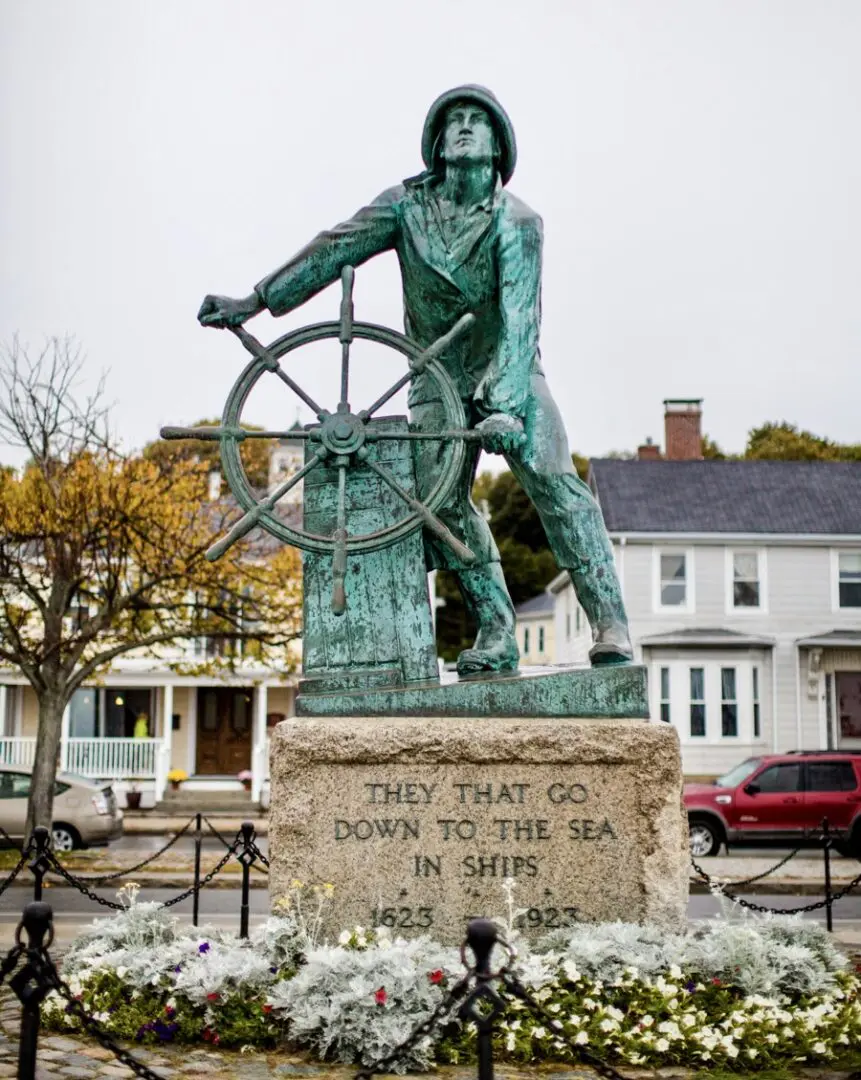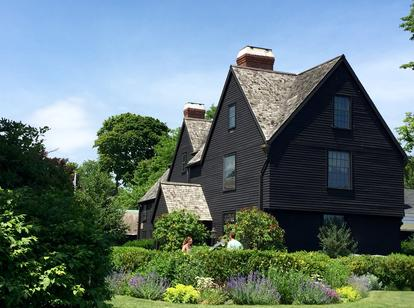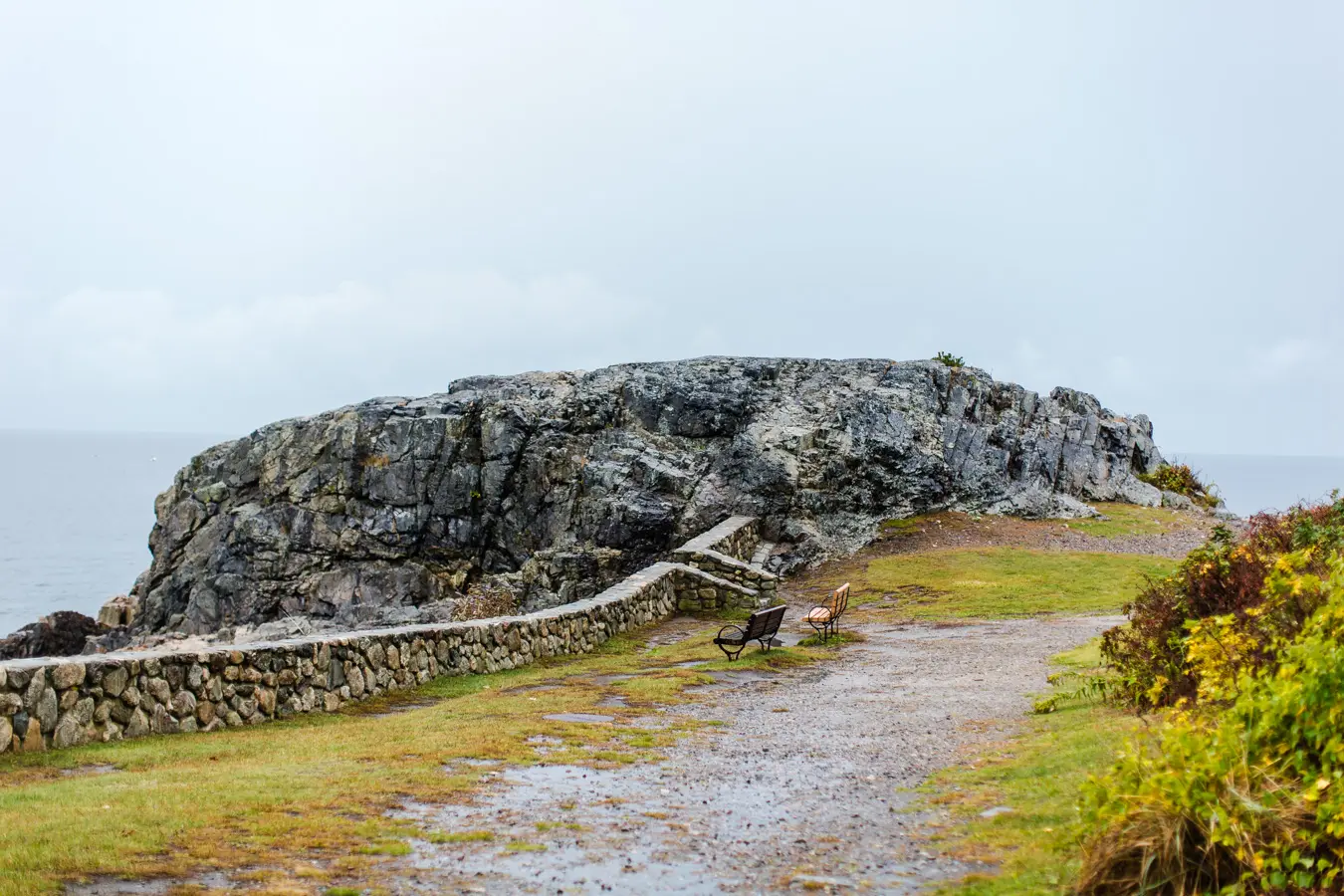 North Shore & Cape Ann Tour
something completely different
Now for something completely different... Salem. This town is infamous for the witch trials of 1692, and there are three different museums, each relaying the story of what happened in different ways. Around town, there's a collection of witch-themed attractions and shops to soak up the spooky atmosphere, and not just at Halloween.
But not everybody comes to Salem for witch history; there's a maritime historical site at the harbor, a world-class museum with an ancestral Chinese home on display, and the house that inspired Nathaniel Hawthorne's classic House of the Seven Gables to visit.  Let's decide how much time you'd like to spend in this quirky town, and if you're visiting in October, book early!
Because we just can't show you enough coastline and views, we'll get one more town in to round out the day.  The peninsula of Marblehead is a prestigious yachting and boating town.  We meander a coastal road, stopping along the way to admire boats a plenty and an unexpected view of the Boston skyline.
Private coastal tour
South Shore & Plymouth
There's so much to see and do in Plymouth; we offer a full-day tour dedicated to "America's hometown".
We visit Pilgrim Memorial State Park, with Plymouth Rock marking the spot where the Pilgrims landed in 1620. The Mayflower II, a full-scale replica of the Pilgrim's original ship, gives an interesting look at the hardships they must have faced during their voyage, and the Plimouth Patuxet Museum sets the scene for what 17th-century life would have been like for the families.
There's a beautiful harbor area to walk around and a great choice of lunch places with particularly good lobster rolls…
There's even time for some shopping at the Village Landing Marketplace or the artsy North St.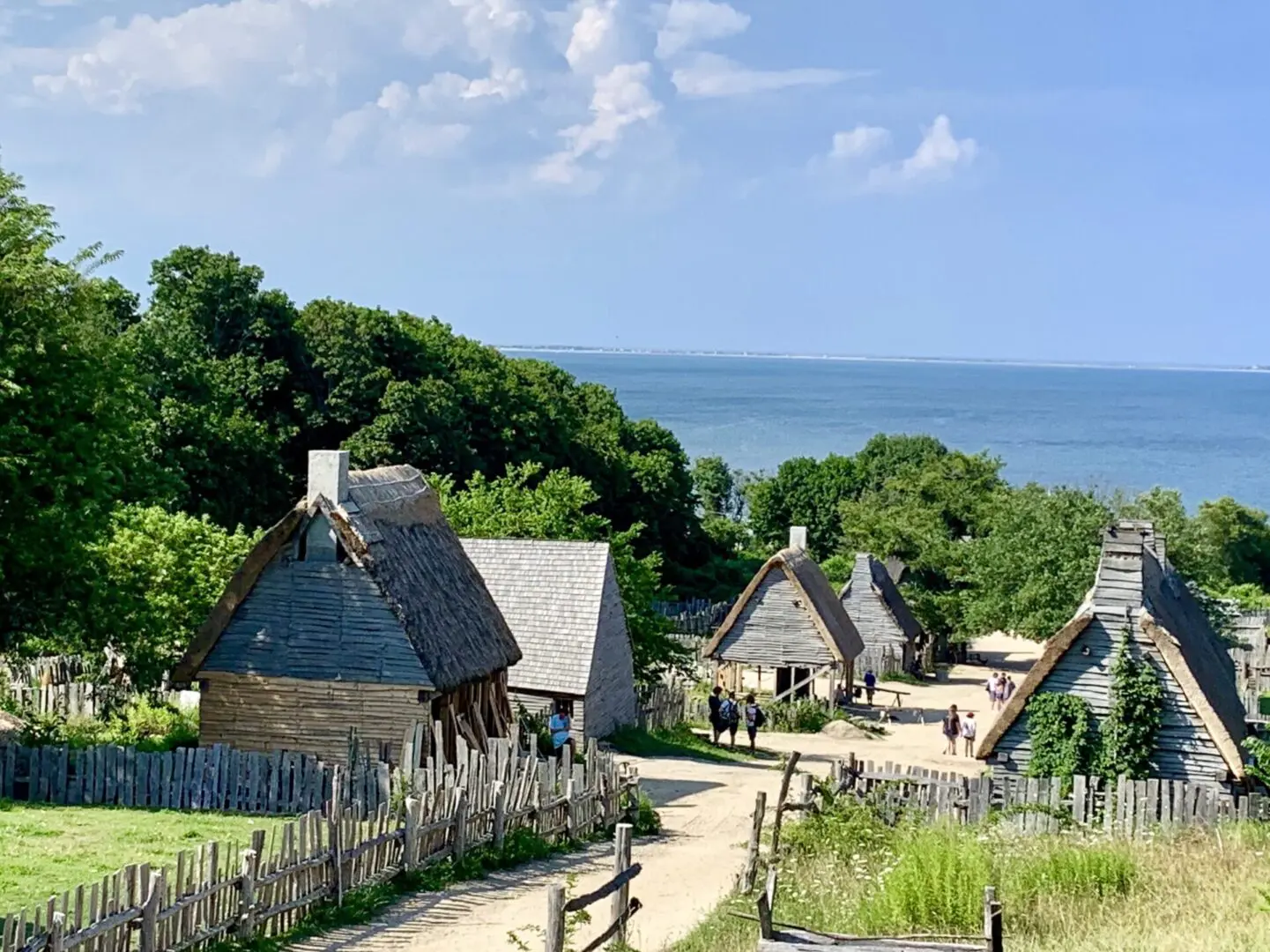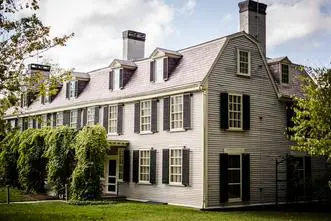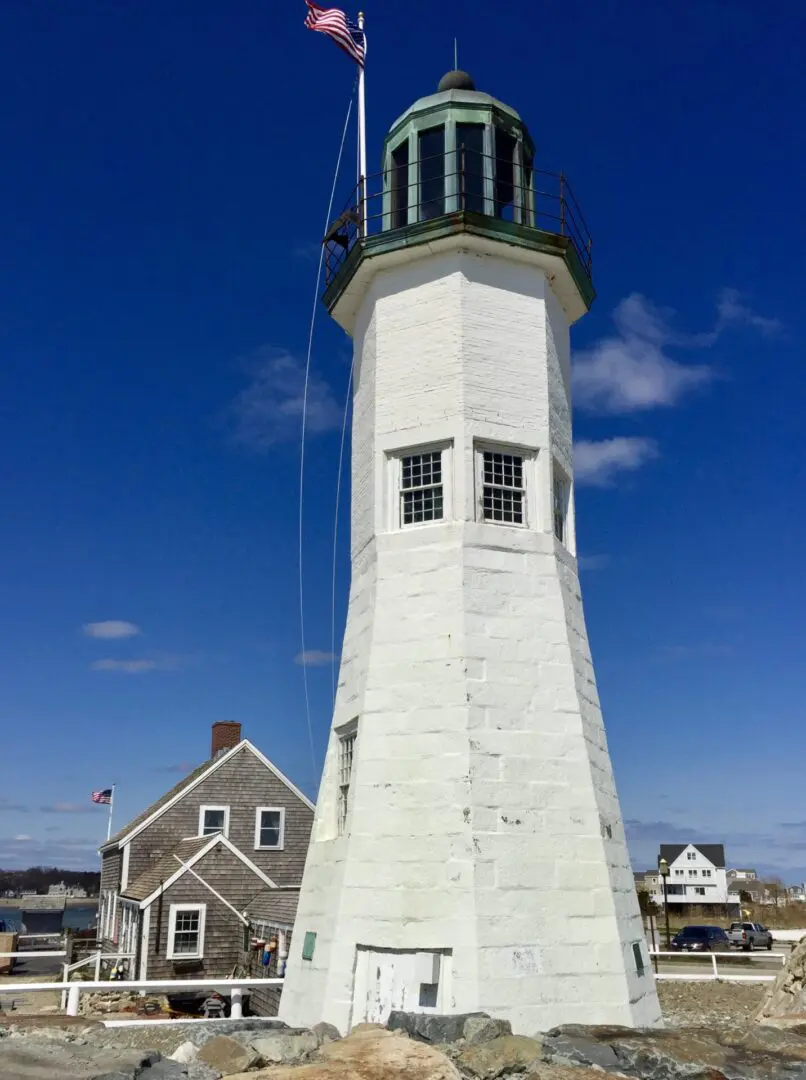 South Shore & Plymouth Tour
Plenty of ocean views
We launched an alternative to touring just Plymouth recently, and it's proved a really popular option. It's a 40-mile drive from Boston, and we felt there was a lot to see along the way, so we developed a South Shore to Plymouth route, which tours more Atlantic coastline than any other tour.  
This option allows for half a day in Plymouth, taking in the State Park, Mayflower II, harbor area and some shopping, but skips the museum.
Here's the highlights:
Starting in Quincy, the City of Presidents, we'll visit Peace Field, the home of 2nd President John Adams and his wife Abigail.
Then settle back for the amazing views as we drive just feet from the ocean, passing through the 1630s towns of Hingham and Cohasset.
Next is Scituate with a visit to the lighthouse and harbor.
Following back roads said to be original Indian trails, we pass something you might not have seen before...a cranberry bog.
Private day trip to Newport, RI
Newport is only 90 minutes from Boston. Known as "America's first resort", Newport is an enclave on the island of Aquidneck, RI. With an eclectic mix of things to see and do, we'll customize the day to whatever appeals to you most.
There's 5 Newport mansions to choose from, each gives a look into how the countries wealthiest families enjoyed their summers during the opulent gilded era. These 19th & 20th century "summer cottages" were built and adorned by the most acclaimed architects and artists of the day.
From a La Farge stained glass ceiling, to a Chinese tea house, to a tour of servant life, each mansion has unique features, family history and decor. Self guided audio tours are available at each mansion, which let's you wander the halls at your own pace and enjoy the furniture, artwork and views.
Newport was once a leading American port, and you still get that sense from the buzzing harbor and wharf area.   Enjoying the view from the deck of a restaurant on the wharf makes for a memorable lunch.
There's lots of galleries, one of a kind boutiques and artsy stores to wander.   With a fabulous cliff walk or ocean drive to end a great day out of the city.